Research has shown that hypnosis is an effective treatment for managing chronic pain, including pain associated with MS.
My guest, Dr. Mark Jensen, is a Professor and Vice-Chair of the Department of Rehabilitation Medicine at the University of Washington. Dr. Jensen has devoted his career to developing effective treatments for pain and is an expert on hypnotic interventions.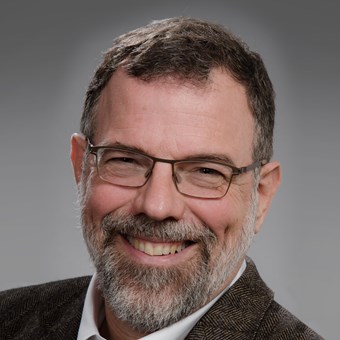 We're also talking about a research team that may have learned how to successfully penetrate the blood-brain barrier (and why that could be great news for people living with MS!).
We'll share the results of a 10-year study in France that showed very positive outcomes for people living with highly active relapsing-remitting MS.
We'll tell you about 66 research projects that have just been funded by the MS Society of Canada.
And we'll share results from a survey that identify pandemic-specific depression and anxiety among people living with MS.
We have a lot to talk about! Are you ready for RealTalk MS??!
---
Researchers may have found a way through the blood- brain barrier 1:17
10-year study reveals surprising results 4:19
MS Society of Canada announces funding for 66 research projects 8:07
Researchers identify pandemic-related depression among people living with MS 9:11
Dr. Mark Jensen discusses treating MS-related chronic pain with hypnosis 12:43
Share this episode 30:58
Have you downloaded the RealTalk MS app? 31:19
---
SHARE THIS EPISODE OF REALTALK MS
Just copy this link & paste it into your text or email: https://realtalkms.com/240
ADD YOUR VOICE TO THE CONVERSATION
I've always thought about the RealTalk MS podcast as a conversation. And this is your opportunity to join the conversation by sharing your feedback, questions, and suggestions for topics that we can discuss in future podcast episodes. Please shoot me an email or call the RealTalk MS Listener Hotline and share your thoughts!
Email: jonstrum@realtalkms.com
Phone: (310) 526-2283
And don't forget to join us in the RealTalk MS Facebook group!
---
LINKS
If your podcast app doesn't allow you to click on these links, you'll find them in the show notes in the RealTalk MS app or at www.RealTalkMS.com
National MS Society COVID-19 Vaccine Guidance for People Living with MS
https://www.nationalmssociety.org/coronavirus-covid-19-information/multiple-sclerosis-and-coronavirus/covid-19-vaccine-guidance

STUDY: Endothelial Unc5B Controls Blood-Brain Barrier Integrity
https://www.nature.com/articles/s41467-022-28785-9
STUDY: Ten-Year Follow-Up After Mitoxantrone Induction For Early Highly Active Relapsing-Remitting Multiple Sclerosis: An Observational Study of 100 Consecutive Patients
https://sciencedirect.com/science/articles/abs/pii/5003578722000431
MS Society of Canada Research Funding Announcement
https://mssociety.ca/information-for-researchers/funding-announcements
National MS Society MS Navigator Contact Info
Phone: (800) 344-4867
Email: contactusnmss@nmss.org
Join the RealTalk MS Facebook Group
https://facebook.com/groups/realtalkms
Download the RealTalk MS App for iOS Devices
https://itunes.apple.com/us/app/realtalk-ms/id1436917200
Download the RealTalk MS App for Android Devices
https://play.google.com/store/apps/details?id=tv.wizzard.android.realtalk
Give RealTalk MS a rating and review
http://www.realtalkms.com/review
---
Follow RealTalk MS on Twitter, @RealTalkMS_jon, and subscribe to our newsletter at our website, RealTalkMS.com.
RealTalk MS Episode 240
Guests: Dr. Mark Jensen
Tags: MS, MultipleSclerosis, MSResearch, MSSociety, RealTalkMS